Dear Prospective Frontline Services Golf Member,
Waters Edge Golf Course and Lakes 23 Restaurant deeply appreciates you the frontline service or caregiver working in law enforcement, as a first responder in fire/rescue, or are a doctor, nurse, respiratory therapist, or serve in any other aspect of the medical care field.
The "Frontline Membership" rate offered to you is $600 before December 31, 2022. Starting January 1, 2023, the "Frontline Membership" rate is $650. Your membership includes the same great benefits that all of our members enjoy at WatersEdge Golf Course. 
Additionally, it includes a 10% discount card to Lakes 23 Restaurant. Alcoholic beverages excluded.
This past year, with the start and re-escalation of the COVID19 pandemic you protected and saved lives unlike any other time! You continually put your well-being on the line with each and every interaction. We can only imagine what it must take to overcome the stress you face physically and emotionally every day.
It is with your well-being that the Frontline Membership program was developed. We offer a golf membership at a significant reduction along with an on-going discount to Lakes 23 Restaurant. We believe this will assist you to affordably exercise your desire for recreation through golf and to enjoy great food and service in a beautiful and enjoyable setting.
Thank you for your tremendous commitment of service during this difficult time!
Please complete the membership application or call 616-881-3369 if you have questions related to the Frontline Membership Program dedicated to you and your well-being!
Very Best Regards,
Larry Yachcik
General Manger
Director of Golf Operations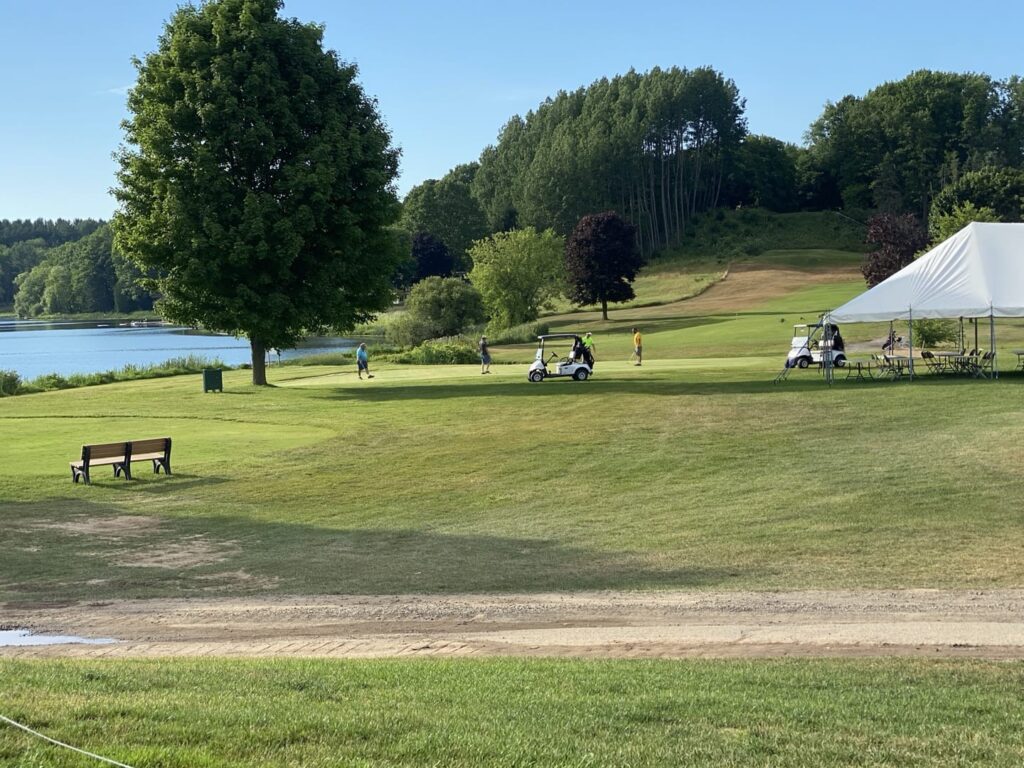 Waters Edge Golf Course is a beautiful 18-hole course that has been updated including a state of the art practice area.